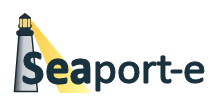 SeaPort-e ® is the Navy's electronic platform for acquiring support services in 22 functional areas including Engineering, Financial Management, and Program Management. The Navy Systems Commands (NAVSEA, NAVAIR, SPAWAR, NAVFAC, and NAVSUP), the Office of Naval Research, Military Sealift Command, and the United States Marine Corps compete their service requirements amongst 2400+ SeaPort-e ® IDIQ multiple award contract holders. The SeaPort-e ® portal provides a standardized, efficient means of soliciting offers from amongst the diverse population of large and small businesses and their approved team members. All task orders are competitively solicited, awarded and managed using the SeaPort-e ® platform. Since nearly 85% of its contract–holders are small businesses, the SeaPort-e ® approach to acquiring services provides opportunity that fuels the Nation's engine of job growth
Simply stated, SeaPort-e ® provides an efficient and effective means of contracting for professional support services and enhancing small business participation. I encourage you to navigate through this website to learn more about SeaPort-e ® and our industry partners. The Navy conducts rolling admissions to allow new industry partners the opportunity to participate. Updates to the Rolling Admissions schedule are posted on this website.
The U. S. Navy's SeaPort-e is an Indefinite Delivery, Indefinite Quantity (IDIQ) contract designed to provide multiple Navy bureaus with engineering, programmatic, and technical support services. SeaPort task orders are competed on a web-based system that ensures standardized procurement processes from a community of over 1,800 large and small contractors.
TIME Systems supports National Capitol Zone 2, and we offer a variety of Information Technology (IT) services including, but not limited to, Information Assurance (IA), data discovery and visualization, enterprise software and integration, and network administration.
Contract Number
N00178-14-D-7530-P00001
Contract Period of Performance
March 27, 2014 to April 4, 2019
Who Can Use It?
Naval Sea Systems Command (NAVSEA)
Naval Air Systems Command (NAVAIR)
Space and Naval Warfare Systems Command (SPAWAR)
Naval Supply Systems Command (NAVSUP)
Military Sealift Command (MSC)
Strategic Systems Program (SSP)
Naval Facilities Command (NAVFAC)
Office of Naval Research
U.S. Marine Corps
Department of Defense (DoD)
Task Order Types Available
Firm-Fixed-Price (FFP)
Fixed Price Incentive (FPI)
Cost Plus Fixed Fee (CPFF)
Cost Plus Incentive Fee (CPIF)
Cost Plus Award Fee (CPAF)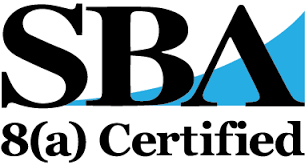 SBA 8(a) Contract Vehicles
Section 8(a) of the Small Business Act as amended by Congress created the 8(a) business development program. This program enables SBA to assist small disadvantaged firms to develop their businesses. In applying to the program, a firm is rigorously evaluated on its ownership, operations, financial health, and past performance. Once accepted, the firm is required to provide SBA a detailed business plan and annually show continued success as a viable, strong business entity. The SBA certifies firms that are approved for a period of nine years. The SBA has signed Memoranda of Understanding (MOUs) with Federal Agencies allowing them to contract directly with certified 8(a) firms. Participants can receive sole source contracts, up to a ceiling of $4 million for goods and services.
The 8(a) sole source vehicle provides agencies a simplified and shortened acquisition procedure:
Reduced decision cycle: the time required to award an 8(a) sole source contract is usually within days.
Lowered administrative costs: procurement process and time is reduced to a minimum.
Prices reflecting the best value: agency negotiates with the firm directly to get the best value.
Credit for promoting small business participation within agency.
Can initiate a contract with a simple high-level statement of work.
Case Number: 306 951
Program Period of Performance:
September 2015 – September 2024
Who Can Use It?
Federal Agencies
State and Local Government
Task Order Types Available:
Firm-Fixed-Price (FFP)
Cost-Reimbursement (CR)
Labor-Hour (LH)
Time-and-Materials (T&M)